---
Disclosure :
This site contains affiliate links to products. We may receive a commission for purchases made through these links.
---
Organic Bone Meal – 3.5kg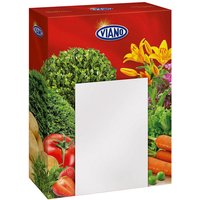 Bonemeal is a natural NP fertiliser that is authorised for use in organic farming. It works up to 3 months. This fertiliser is responsible for the root formation in crops. It is rich in organic matter and to apply in crops with tuberous or root forming plants. Bonemeal can easily be applied for the maintenance of (older) lawns were it stimulate the dense growth or in crops of tuberous plants, root vegetables and crops with limited space to develop roots (plants in pots). Bonemeal is also a very important element/ingredient to establish a quality compost. To apply while planting or as a maintenance NP fertiliser during the growing season. Rate 100-150/M². 3.5kg.