---
Disclosure :
This site contains affiliate links to products. We may receive a commission for purchases made through these links.
---
Houseplant Boost / Houseplant Defender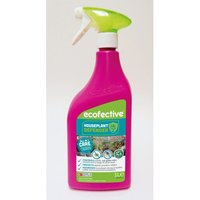 Keep your houseplants healthy – available individually or buy both. Defender – Ready to use Houseplant Defender has a unique blend of safe physical control surfactants. Used on edible and ornamental plants its unique method gives excellent control without the use of pesticides. Controls a wide range of pest species including whitefly, aphids and red spider mite. Produced and encourages healthy, vibrant houseplants and also encourages the growth of flowers. Helps to control/prevent, with regular use, powdery mildew by physical washing to remove active mildew spores from foliage. Safe for bees. Harvest next day. Boost – Natural and organic-based feed with the added bonus of DELTA +plus, a biostimulant to increase nutrient uptake by the plant. Suitable for a wide range of houseplants and indoor grown peppers, chillies & herbs. Safe for bees. Harvest next day.