---
Disclosure :
This site contains affiliate links to products. We may receive a commission for purchases made through these links.
---
Mint Botanical Infusions Plants – Marokko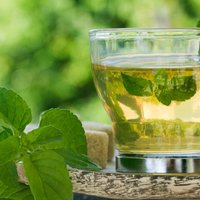 Mint Botanical Infusions Plants – Marokko Have a piece of Morocco with this amazing traditional Moroccan tea mint sold in fabled bazaars all across the middle east! Mint leaves have a refreshing spearmint taste, perfect for brewing your own Moroccan tea. Mint leaves are reported to aid digestion so it's no wonder why it has been for centuries across the middle east to help with upset stomachs. Recommended to be drunk after meals and before bed. Mint plants are perennial herbs and grown for their beneficial leaves. Not only can they be used for your Moroccan tea but the smell of this plant alone is worth having in your herb gardens.