---
Disclosure :
This site contains affiliate links to products. We may receive a commission for purchases made through these links.
---
Mushroom Plugs – Oyster Mushrooms – 30 Spawn Plugs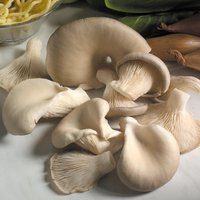 Mushroom Plugs – Oyster Mushrooms Delicate and tender its the must have mushroom variety! Oyster Mushrooms have a mild delicate flavour, with tender flesh and velvety texture. Claimed to have superior medicinal properties, and can be eaten raw or cooked. Whether served as a side dish or the main event, mushrooms' texture and flavour is very satisfying. Cooked with a little sherry, or sauteed on garlic toast, we love them! Mushrooms are tasty, low in calories, high in protein, and a great source of fibre especially for those on plant-based diets. They provide you with vital vitamins including vitamin B, selenium, potassium, and copper. With our handy kits, you?ll soon have this delicious and health beneficial vegetable at just the fraction of the cost. Oyster Mushroom Plugs This variety is expensive to buy from the supermarket but easy to grow yourself. Our 'plugs' will provide you with mushrooms for several years. Supplied as wooden 'spawn plugs' – just find some freshly cut logs (except pine trees), drill holes in them, and push them in. Cropping commences after 4-10 months and continues 3-5 times a year for 3-5 years. Full growing instructions included.